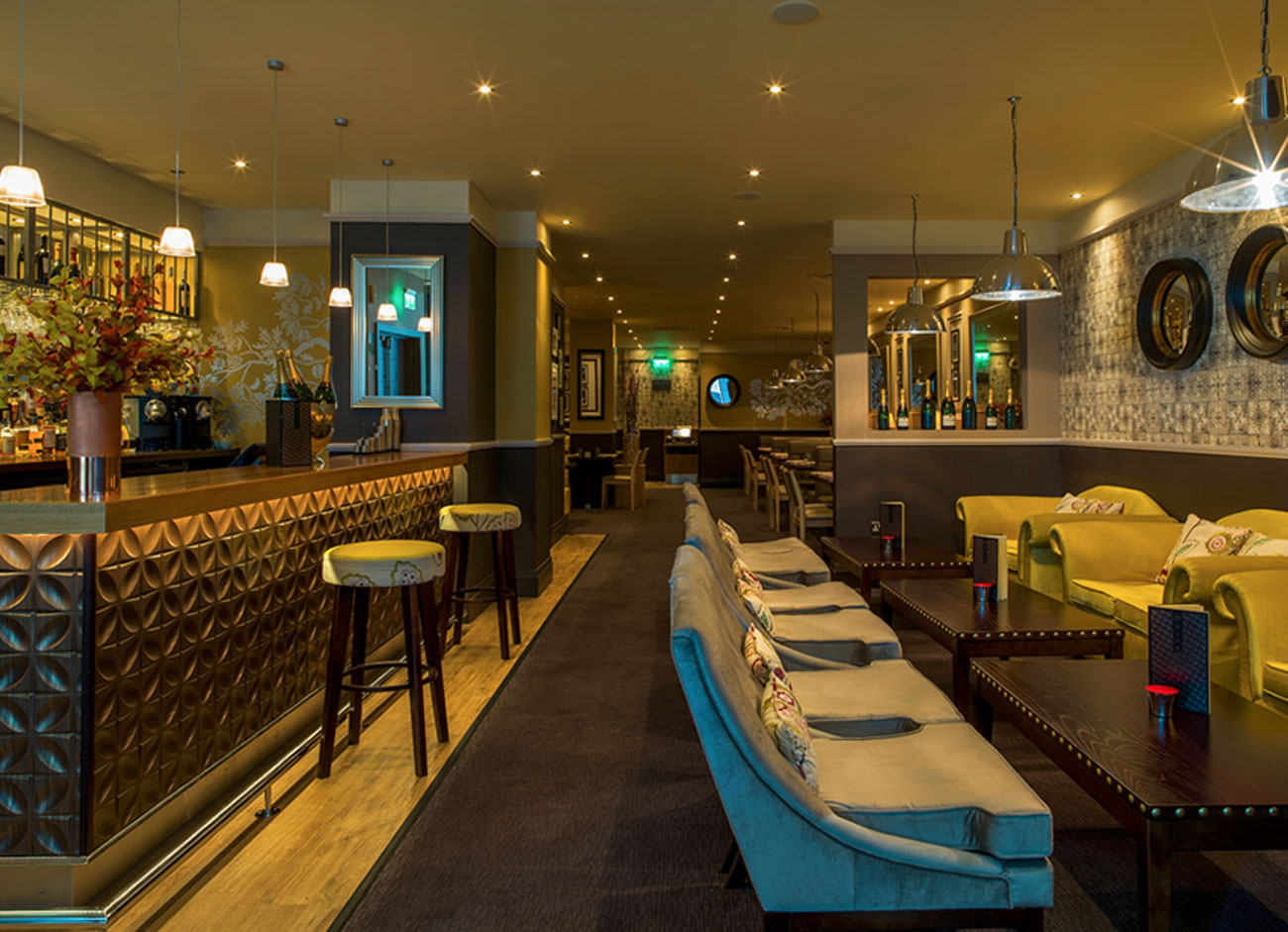 Andy Waters restaurant design
Design at Source is proud to have designed a restaurant for Andy Waters, created from a new shell build.
Andy Waters is a renowned, award-winning Chef and Patron, appearing in the list of Great British Chefs and working in Michelin starred restaurants. As Anthony Bishop, Design at Source's Design Director explains, "With such a prestigious pedigree it was paramount to design a restaurant interior that reflected Andy's character, menu and style."
Design at Source worked closely with Andy to ensure that the kitchen, restaurant and bar areas were designed well to work for both the customer journey and service delivery.
A new mezzanine floor was incorporated within the scheme to allow for additional back of house space, freeing the main floor for a clean and uncluttered front of house restaurant design. Drinking and dining areas were carefully and subtly zoned, whilst combinations of fixed and loose seating were well considered, ensuring flexibility for the variety of potential dining customers.
"A delicate balance had to be achieved that ensured that the restaurant interior exudes a quiet confidence, but does not become a pretentious parody of the celebrity restaurant", Anthony explains, adding, "Ensuring that the customer feels at ease when they dine and not alienated, became a key element of the interior design".
Balancing contrasting elements can be seen throughout the design; a contemporary bar is balanced by the vibrant Chesterfield style sofa's of the lounge area; traditional picture, dado and fielded mouldings to the walls are balanced by the clean lines of polished aluminium pendants, hanging over the deep buttoned seating booths; a warm, neutral colour palette is contrasted by vibrant yellow accents.
The restaurant interior design can be summed up by Andy's own description of his distinctive and popular fare, "Classic cooking with a contemporary twist".
We wish Any Waters every success.