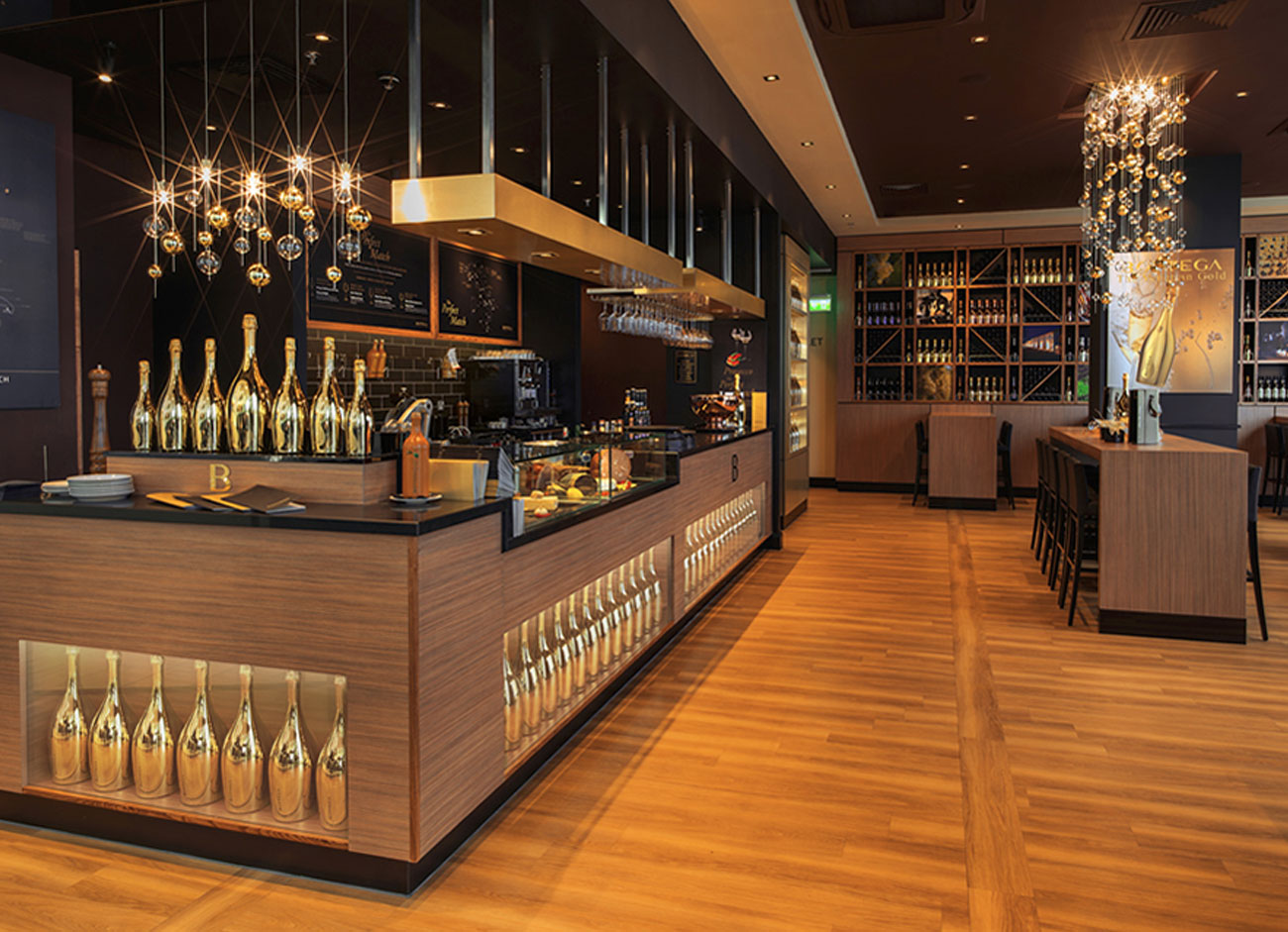 Bottega Prosecco Bar Birmingham
Design at Source worked closely with the operator and Bottega S.p.A. based in Italy, to produce this elegantly designed interior.
Bringing together retail, bar and restaurant design disciplines, the design team has ensured that a careful balance has been achieved, between the needs of the bar, the open prep area and POS, ensuring one does not over-ride the other.
With the entrance off the new Resorts World Birmingham mall, it is always important to design a shop front that not only sets it apart from other units, fighting for attention, but provides a recognizable brand identity.
"Careful planning at an early stage of the interior design process has helped this to some extent, omitting the need for a formal façade. Instead, the servery provides the "shop window" to the rest of the bar, with well-considered food and drink displays", explains Anthony Bishop, Creative Director, who adds, "The customer barrier presented by a shop front is blurred further with loose furniture spilling out into the mall."
Being led by such a strong brand as Bottega has also ensured that this is the case, from the printed Tuscan vineyards carefully integrated into gloss black panels surrounding the mall entrance, to Italian themed images, located between the timber racks housing many of the wines, to which Bottega has become so famous.
The interior blends rich timbers and a combination of black and Bottega's famous gold, has helped to produce a sophisticated interior design.