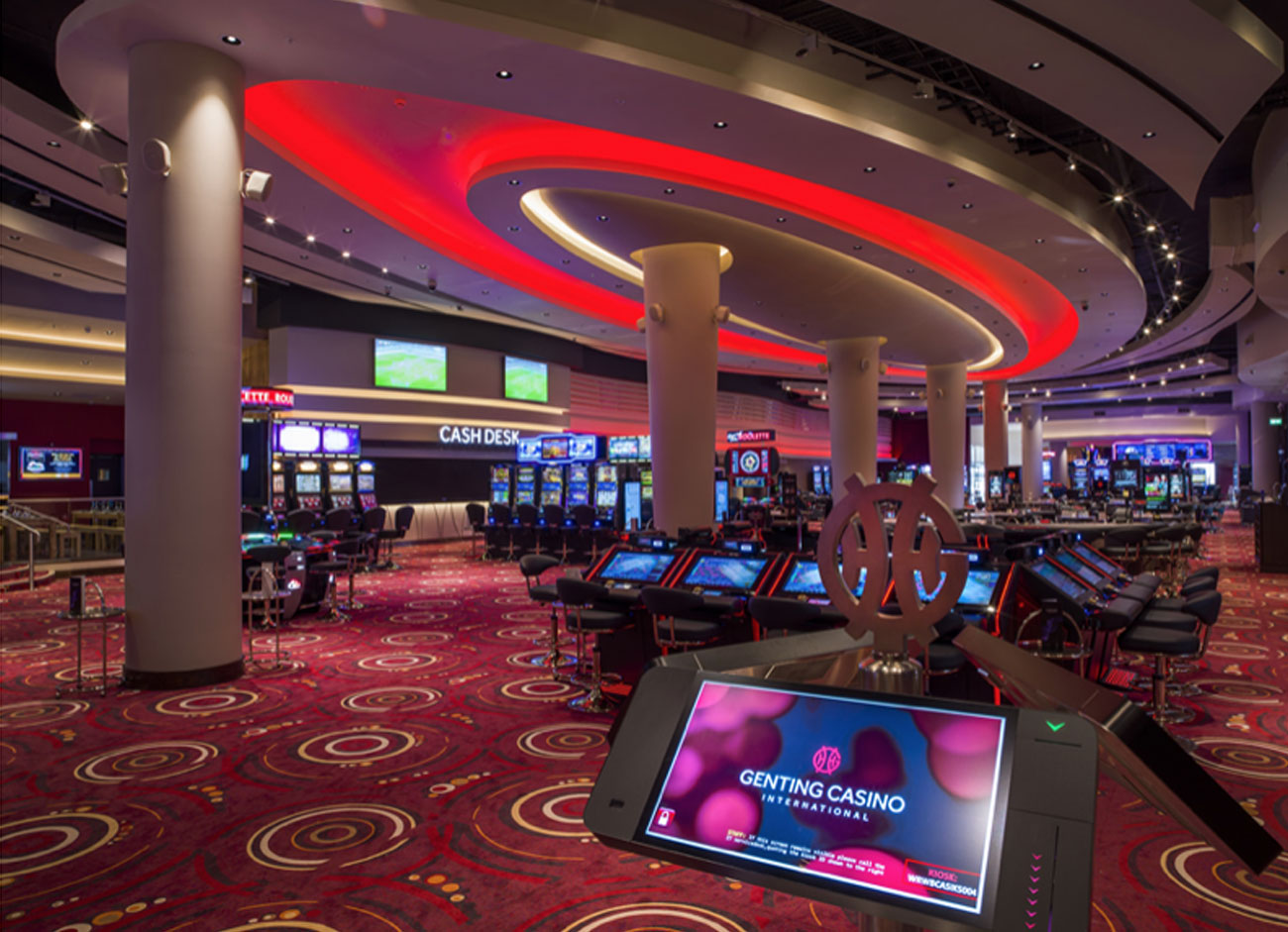 Design of one of the largest casino's in the UK
Set within the new Resorts World Birmingham, lies Genting International Casino, one of the UK's largest casinos.
The interior recently designed from concept through to completion by Design at Source, is a space that has been created to give Genting maximum flexibility, as well as produce an interior design that gives a cohesive whole and produce that all important "Wow" factor.
Anthony Bishop, Creative Director, at Design at Source goes into more detail, "We wanted to create a feature that wouldn't be obscured by the infrastructure of the gaming floor. The size and scale of the space meant that you could see the whole ceiling as you entered the casino, so this seemed to be the natural focal point". Anthony adds, "A design was required that gave the interior scale, drama and had an international flavour to reflect Genting's world wide presence. It seemed that a nautical bent may suit and could provide some interesting architectural elements."
The result is a design for it's interior that is inspired by a boat hull ploughing through water, with the observer looking from the underside. Colour changing LED's wash across the ceiling to highlight the hull and to give that all encompassing sense of scale. These strong interior design elements are also brought into other areas of the casino too, with halo illuminated sloping ceilings located around the perimeter of the gaming floor, which rise up to meet the central feature. "These design elements of the interior also help define the spaces of both the Poker room and Fahrenheit casual dining areas, drawing your eye down from the centre of the gaming floor, to the many offers that spin off it", Anthony explains.
With strong colour changing ceiling designs, a bold, graphic carpet pattern and dynamic glazed wall, that separates the Poker room to the main gaming floor, the casino has a restrained playfulness to it, especially for a space that has to provide so much flexibility.
The use of a strong colour palette is muted when it comes to the series of Salle Privee's created as a separate design entity to the main casino. These series of suites are ideal for high rolling guests who require a private environment. Here, subtle textures, warm creams, browns, and gold highlights gently bathe these rooms to create an interior design that excels.
Drawing on Design at Source's architectural design team, large external terraces were created to independently serve the Salle Privees and main casino gaming floor, both with their own associated gaming areas. "It was important that these external spaces reflected the same architectural style as the rest of the building. Far too often terraces are added with no, or little consideration to where they sit within a building's vernacular" Anthony explains. He continues, "The result are spaces that raise the bar for external terraces everywhere."